Falling Water has been renewed for Season 2
Administrators • Recent Changes • New Photos • New Pages • Help Wiki
What if dreams are "tiles in a mosaic", a shared dream the world is having?


The Falling Water Wiki is dedicated to the new USA Network series.
We currently have 990 edits to 82 articles and 127 images on this wiki.

Marcello's is a classy restaurant furnished with red leather seats and subdued lighting. It is a dream location in the real world where Taka, Tess, and Burton meet. It is also a real place where Burton has gone to meet The Woman in Red for drinks.

Isla is a known representative for Mr. Song. She has been caught sleuthing through people's dreams, specifically Burton's. She can be found in the Woman in Reds company and has an addiction to Luster.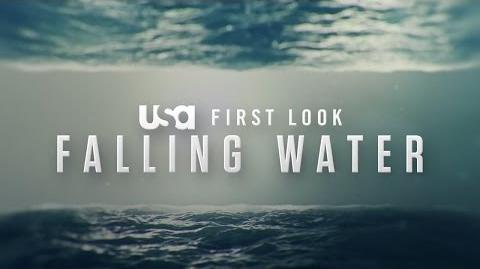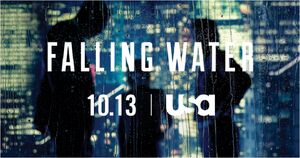 This wiki is about the supernatural thriller from Walking Dead producer "Gunner" Gale Anne Hurd, made for USA Network by Universal Cable Productions and Valhalla Entertainment. The show premiered on October 13, 2016 on USA Network. Falling Water revolves around three strangers who realize they are dreaming separate parts of the same dream. A dream that has major implications for each of their lives.


Loading RSS data...
Ad blocker interference detected!
Wikia is a free-to-use site that makes money from advertising. We have a modified experience for viewers using ad blockers

Wikia is not accessible if you've made further modifications. Remove the custom ad blocker rule(s) and the page will load as expected.